Recently, I received an inquiry from a company in Dallas about writing a marketing brochure to illustrate how the firm's services can benefit Human Resources professionals. I called the company president to discuss the project, and he in turn offered to email me PDFs of the firm's existing marketing collateral as background material.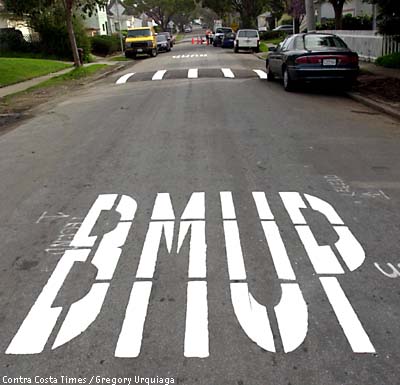 I read through the sell sheets with despair. The writing was riddled with grammatical errors, and the formatting was woefully inconsistent. These types of mistakes are bad no matter what business you're in, but this company was promoting its expertise in the area of regulatory compliance, where attention to detail is essential. Were I a prospective client, I would have had a pretty poor impression of the vendor.
Such is the risk of writing your own marketing materials. Sure, you could find someone in-house to take ownership of the project, but that doesn't mean they're qualified to do the job well.
As a freelance consultant, I was in a predicament. Should I tell the client about the typos and bad grammar in the firm's collateral, or just provide the proposal he had requested? If I didn't raise a flag and then didn't get the assignment, the client would never know that his sell sheets, well…suck. But, if I brought it to his attention, I ran the risk of offending the company president–essentially shooting myself in the foot. For all I knew, he wrote the brochures himself. At the very least, he had read them.
I decided to send the proposal first and, once it was accepted, I would offer to copyedit the text in the firm's existing marketing materials to ensure consistency. I have learned that unsolicited advice generally comes off as criticism. My goal is to first build a relationship with the client, not build a wall between us.
But, my point is that if you want to save money by creating your collateral in-house, you would be wise to at least hire a proofreader to bring the text up to par. The finished product may not be as spiffy as if you had engaged a freelance writer, but at least you will save yourself the embarrassment of airing your grammatical dirty laundry for your prospects to see.
As the saying goes, you only get one chance to make a first impression.